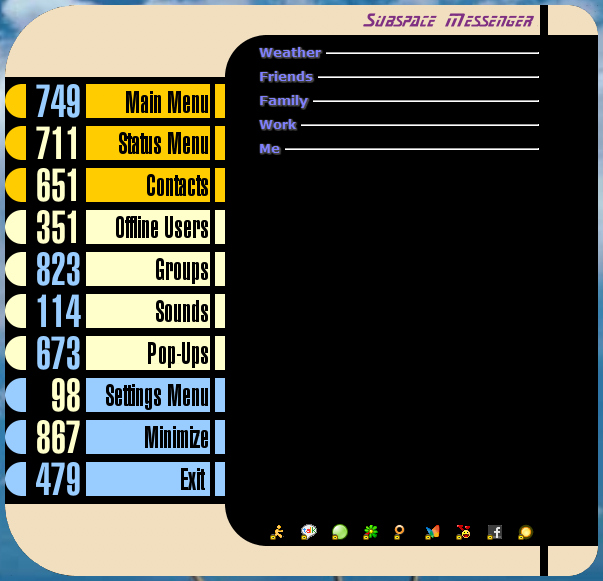 Description: This is a Star Trek LCARS style skin for Modern Contact List.
The skin stretches and all the buttons on the side work.
This version will not change your contact list fonts, you will have to set those manually to your liking.
There is no scroll bar, I just can't find decent looking graphics and I use the scroll wheel anyway.