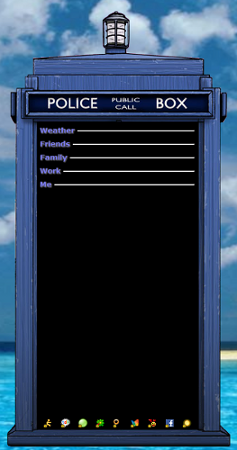 Description: This is a skin of a Police Box that you used to see around England years ago, I created it using Miranda Skin Studio.
This version is a fixed size, 410 wide by 790 tall, the next version will stretch vertically.
I am also working on a scroll bar for the next version as well.
This version will not change your contact list fonts, you will have to set those manually to your liking.