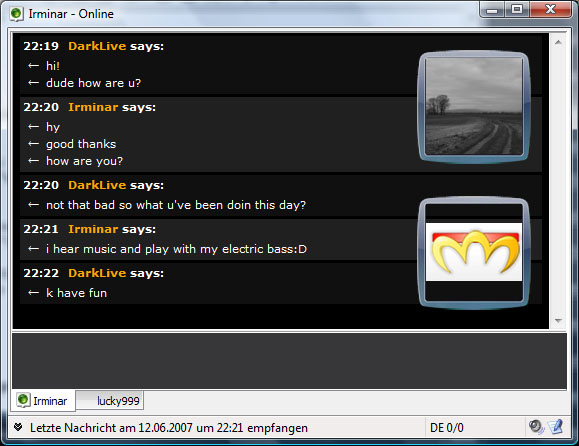 Description: A mix of Black/Dark Grey colors, Vista style and msn live messenger.

*) At the moment: just message-grouped style working properly. You may want to disable seconds yet. I'm quite stressed at the moment!

*) To translate it in your language open in wordpad and use the search&replace feature to replace "says:" with the appropriate word in your language!

Enjoy!